Chris Pratt Might Star in Jurassic World
Instead of Josh Brolin.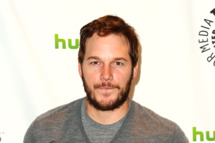 With Josh Brolin escaping Jurassic World (reportedly due to scheduling and salary deal-breakers), there are rumors that Chris Pratt is in talks to take over. The Hollywood Reporter writes that the newly ripped Parks and Rec star is being considered for the film's male lead as a rugged ex-military man, the natural foil to Bryce Dallas Howard's "smart corporate scientist." If all works out — it's still early going in the negotiations, remember — we'll see them love-hate each other onscreen in June 2015.