Christian Bale on Batkid: 'What a Wonderful Day for the Little Fella!'
"He must have been bewildered!"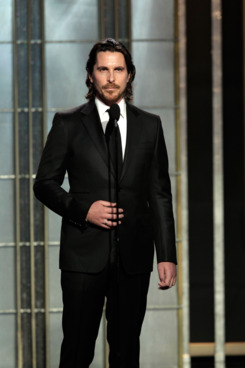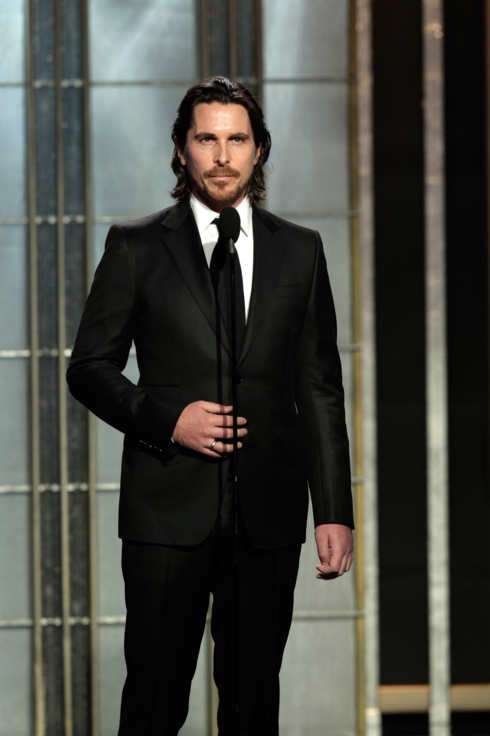 This past week, you likely got a serious case of the awwwws while reading about Batkid, the five-year-old with leukemia who dressed up as the Caped Crusader and, with the help of the Make-a-Wish Foundation, got to fight crime on the streets of San Francisco. Well, I talked to Christian Bale today, and the previous man to don the Bat-cowl was similarly swooning. "Wasn't that fantastic?" the clearly delighted Bale said, breaking out into a huge smile. Bale has been busy in Spain this past week shooting Ridley Scott's Exodus, but after he flew into Los Angeles at four o'clock this morning to attend the press junket for his new film Out of the Furnace, it wasn't long before he learned about Batkid's exploits: "I looked on the news and I saw this headline and thought, 'What's that?' And I saw all the pictures of him running around and saving people. It's so touching."
"What's his name, Miles?" continued the actor. "He must have been bewildered! Hopefully, later on, he'll be able to look back and say, 'Oh my God, how amazing.'"
Bale even had some plaudits for the social networking that allowed the Batkid story to become such a phenomenon, encouraging people far and wide to show up in San Francisco to cheer Batkid on. "I'm so far behind the times when it comes to things like that, I'm a dinosaur," Bale admitted. "I've never been on Twitter, but how great a thing that it can create something like that! I mean, wonderful. This little kid, oh my God — what a wonderful day for the little fella! It's just fantastic, seeing all those people who were out there to support it."
His Out of the Furnace director Scott Cooper agreed. "It tells you so much about the human spirit and how so many people care about that young boy," said Cooper. "In times of great crisis and peril, with that young boy going through what he's going through, we band together around him. That's what makes this country great."