Night at the Museum's Threequel Has Found Its Lancelot
But he'll always be Cousin Matthew to us.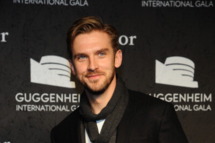 Dan Stevens has starred in a slew of projects in the last year, including The Fifth Estate, likely in an attempt to distance himself from Downton Abbey and the beloved role as Cousin Matthew. That quest has landed him in Ben Stiller's haunted museum franchise, as it's about to get trilogized. We already knew that Stiller and director Shawn Levy were on board for the 2014 project, but Variety reported Friday that Stevens has been signed to play Lancelot. While plot details remain scarce (at which museum is this happening?) we do know that Robin Williams is also back as Teddy Roosevelt.