After Sounding Too Much Like Rihanna, Cameron Diaz Rerecorded Her Counselor Dialogue
The studio, which was chill with car-sex, didn't like it.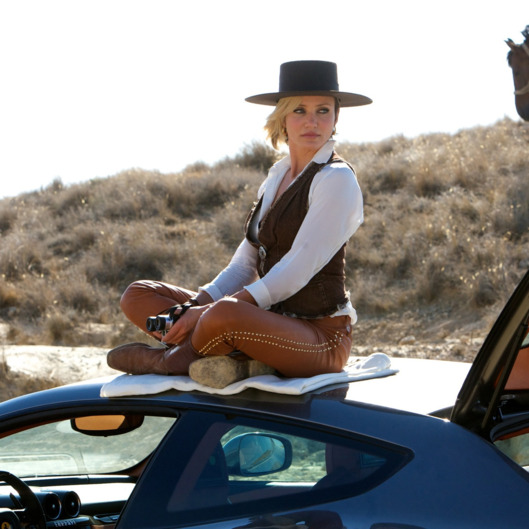 Though The Counselor didn't get good reviews and it hasn't really made a dent at the box office (currently clocking in at a little over $14 million), the legend of Cameron Diaz's completely bonkers character continues to grow. It makes sense, as infamy kind of goes hand in hand with fucking a car. And now The Hollywood Reporter writes that Diaz was forced to rerecord all of her lines. According to THR, the studio didn't like her Barbadian character's "full-on Rihanna-style accent" and requested something more subtle or, at least, subtle for a movie like The Counselor. The studio also requested Diaz not wear a denim thong in that car scene.