Emma Thompson, Best Roundtable Guest
"What I learned [from kissing Meryl Streep] was, you have to use tongues even if you're not a lesbian."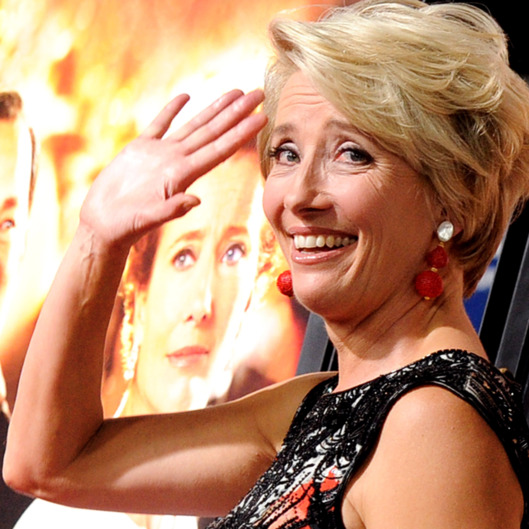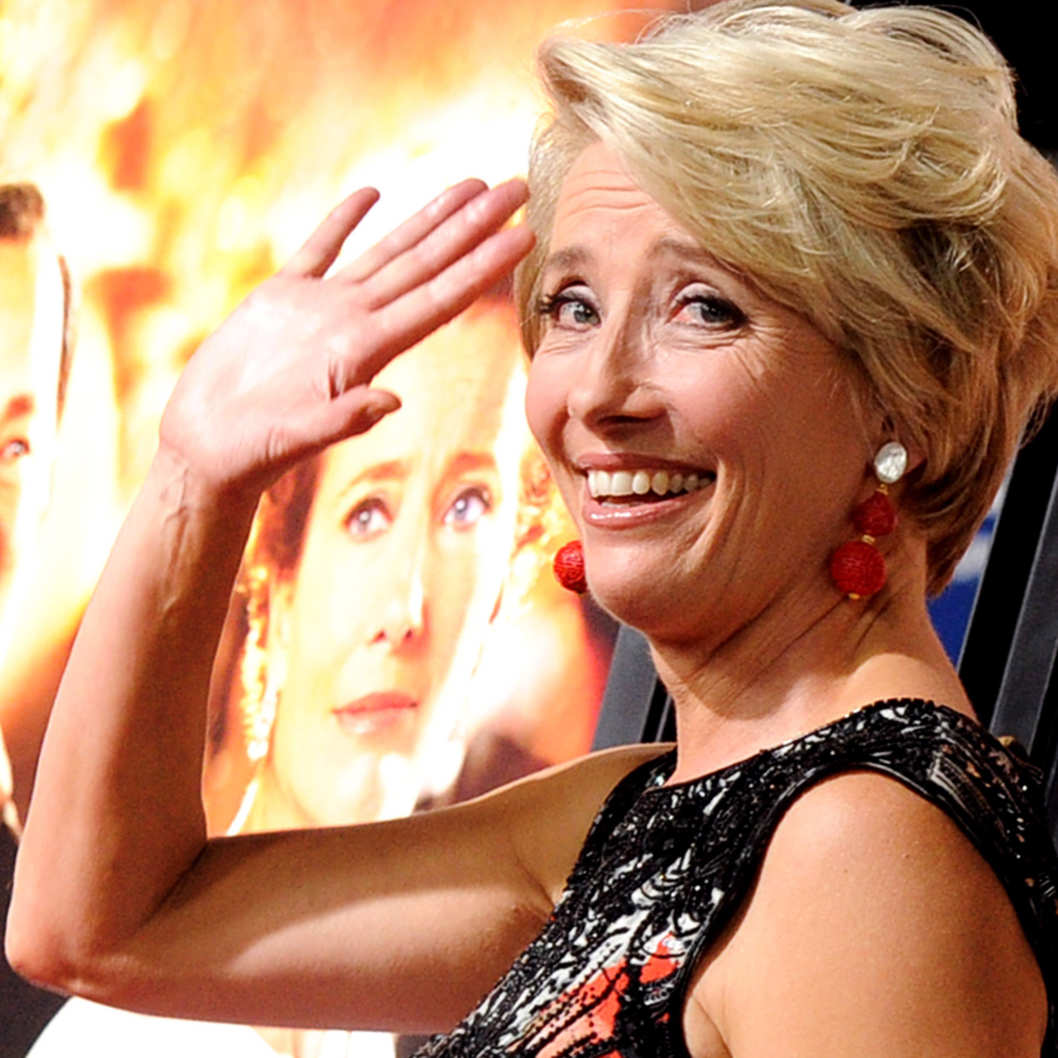 Let's institute a new rule: If you're going to have a panel discussion of some kind, Emma Thompson needs to be included. From THR's prestige-actress roundtable:
Are there roles you won't play?
THOMPSON: Well, apart from the muff shot and things like that — but let's not go there (laughter) — there was a patch of time when I was in my 30s and just started [being offered] a whole string of roles that basically involved saying to a man, "Please don't go and do that brave thing. Don't! No, no, no, no, no!" That's a trope, the stock woman who says, "Don't do the brave thing." I said no to all of them. I'm so proud.
Later, on some of the difficulties facing actresses:
 … My father married my mother [actress Phyllida Law], and my grandmother locked herself in the toilet for a couple of days because "actress" was still synonymous with "whore." Or, as you say here, "ho."
And finally, on what it's like to work with Meryl Streep:
I've snogged her. (Laughter.) And what I learned was, you have to use tongues even if you're not a lesbian.
What, you thought Jennifer Lawrence invented being funny and rad in interviews?