Ender's Game Starts on Top
The YA adaptation won the weekend box office.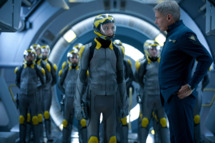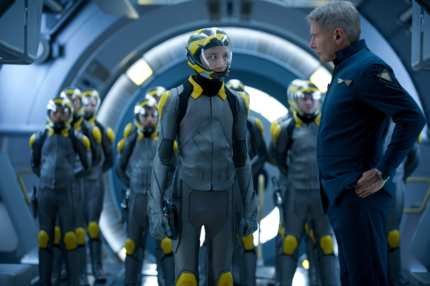 The latest Jackass may have opened on top last week, but even a gross-out sight of Johnny Knoxville humping a vending machine is no match for the young adult craze sweeping bookstores and theaters alike. Ender's Game, the chilly film adaptation of Orson Scott Card's novel by the same name, began its likely success streak with a $28 million weekend haul at the top of this weekend's box office. With $20.5 million, Bad Grandpa dropped to second place. Offering another take on geriatric antics, Last Vegas and its liver-spotted all-star cast finally came out (it seems like their ads have been out forever, right?) to make $16.5 million and take third place. Fellow newcomer Free Birds, another animated family favorite, opened fourth with $16.2 million. And Gravity is holding strong to its box office success — the Oscar darling entered a fifth week in theaters rounding out the top five with $13.1 million domestic. It has now made $219.2 million so far, so go ahead and jump on #Gravity2 soon.