James Franco and Chris O'Dowd Are Heading to Broadway
They&rsquo;ll do <em>Of Mice and Men</em> together in spring 2014.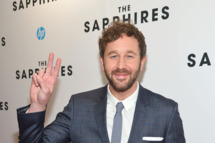 It's a bit hard to believe, but James Franco had yet to add "Broadway actor" to his extensive resume. Now he and Chris O'Dowd are both set to make their debut on the Great White Way in a revival of John Steinbeck's Of Mice and Men from director Anna D. Shapiro. Previews to see Franco take on the role of uneducated but quick-witted George and O'Dowd as his simple-minded sidekick Lennie are scheduled to begin March 19 at the Longacre Theatre (the official opening is April 16). Considering Nixon was president the last time this show was on Broadway, you should probably just get in line for tickets right now.