Go Ask Jerry Saltz Anything at Reddit
Our art critic will answer <em>anything</em>!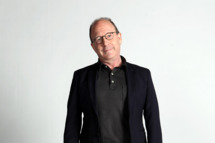 New York's fearless art critic is holding his very first AMA over at Reddit right now. Go ask him about Lady Gaga, or Banksy, or about dancing with Jay Z in the "Picasso Baby" video. He has all the answers.