Hannah's Grandmother Will Meet Adam on Season 3 of Girls
She's "sort of a snippy lady, really," says June Squibb.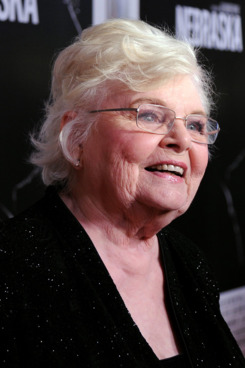 Last month, June Squibb told us that her character on season three of Girls, Hannah's grandmother, will be very sick. (It sounds like she'll most likely die.) Last night, at a screening of Nebraska, we got another little update: Grandma will meet Adam. "The grandmother is actually in a hospital," she told Vulture. "And [Hannah's] mother and the mother's two sisters and Hannah and Hannah's boyfriend all come ... Adam, he was in the scene." As for Grandma, she's "sort of a snippy lady, really," says Squibb. "She kept saying things about Hannah's weight. You know, 'You look a little heavy since I last saw you.' Little things like that." She sounds awful. But good to know Adam "I was always here" Sackler is still there for moral support. Hopefully shirtless.