Jack Black, Tim Robbins Join HBO Comedy
About a geopolitical crisis.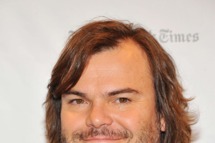 Jack Black and Tim Robbins have joined the cast of the HBO pilot The Brink, the network announced today. The show is a dark comedy about a geopolitical crisis, with Robbins on board to play the secretary of State and Black cast as a low-level foreign service officer caught on the ground. (The third lead, a Navy fighter pilot, has not been cast yet.) The script was written by Weeds' executive producer Roberto Benabib and his brother Kim Benabib, and Jay Roach will direct the pilot. Should this go to series, maybe it could air in a high-end political humor bloc with Veep so we could get all of our security-clearance jollies at once.