Woman Accused of Having Rats in Her Underwear Sues Jay Leno
For a segment that "falsely accused [a flight attendant] of engaging in sexual relations with a rat."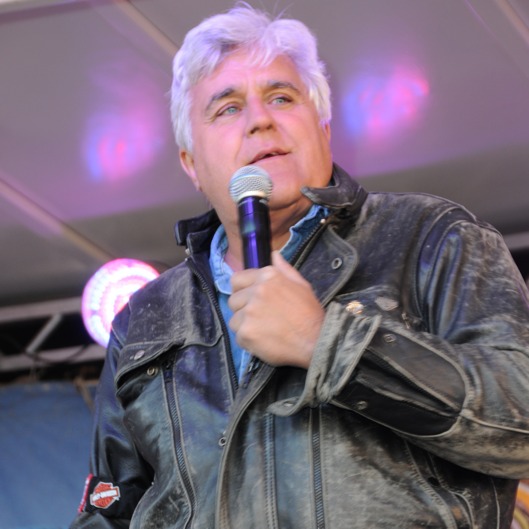 Remember that flight attendant who was accused of hiding pet rats in her underwear? Louann Giambattista sued her former employer, American Airlines, and now she's suing Jay Leno, The Tonight Show, and NBC Universal for making "crude and defamatory" jokes about her, according to Courthouse News. In an admittedly unfunny segment  called "Coulda, Woulda, Shoulda," Leno prompted three comedians — Alec Mapa, Kira Soltanovich, and Jim Norton — to make jokes that "falsely accused Ms. Giambattista of engaging in sexual relations with a rat," according to the suit. (None of the three panelists are being sued.) Those accusations, which Giambattista denies, have caused her and her husband to become outcasts and have negatively impacted their marriage because, as the filing states, "every time [her husband] looks at her he thinks of Defendant Leno and the heinous segment depicting her as a sexual deviant."And people say The Tonight Show doesn't matter anymore.