Jay Z Sued Over 'Run This Town' Sample
You know, that song from four years ago.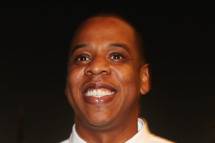 TufAmerica, an NYC record label known for filing these suits, claims that Jay Z sampled Eddie Bo's "Hook & Sling Part 1" without permission. Related: Kanye, who produced "Run This Town," was sued last year for using the same song on My Beautiful Dark Twisted Fantasy. TufAmerica's legal checklist must be not be chronological.