Lupita Nyong'o Never Expected to Become a Style Icon
Says the <em>12 Years a Slave</em> break-out star, "I spent three years in slacks in drama school, so now I like putting a dress on."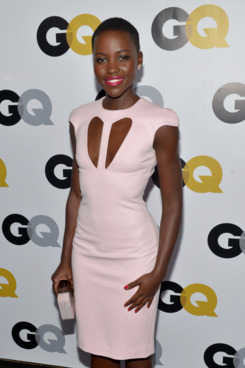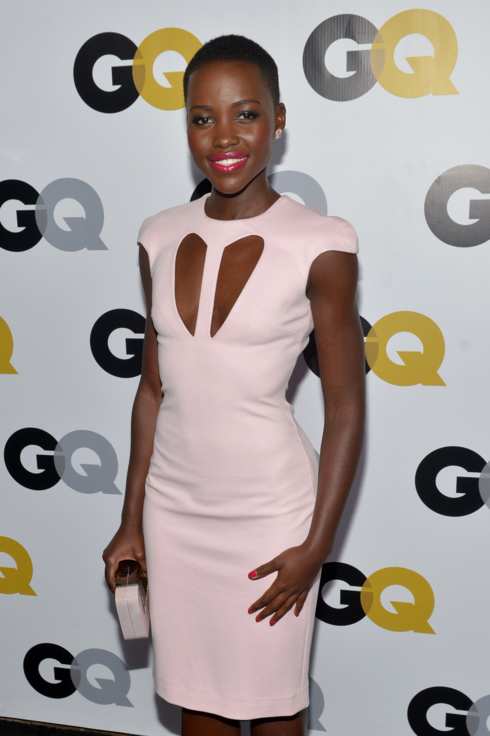 Every awards season, there's a sure to be Oscar-nominated ingenue that the biggest designers are clamoring to dress, and 12 Years a Slave star Lupita Nyong'o already looks to be this year's style break-out star. Since the movie's film festival bow in September, the Kenyan-born stunner has turned heads with a series of red-carpet fashion moments. She's blessed with the sort of striking looks that allow her to don, say, a cartoonishly colorful Miu Miu pleated bird-print dress — the sort of garment that looks like it was created by its designer on a dare — and somehow make it look so effortlessly chic that regular clothes now seem like garbage rags in comparison.
How is Nyong'o dealing with her status as fashion's newest obsession? "You're obsessed, I'm surprised!" she said with a laugh on Friday, when Vulture caught up with her at a Fox Searchlight soiree in Los Angeles. "You have to wear something to these events, so I wore things, and people took to them. It was not my agenda at all! But it's fun, and I'm flattered that everyone is digging my style."
Continued Nyong'o, "It's great to have something to dress up for. You know, I spent three years in slacks at drama school, so now I like putting a dress on."
12 Years a Slave is Nyong'o's first film role, and the 30-year-old was cast in the pivotal part of Patsey straight out of her last year at Yale Drama School. She admits that the press tour has been a crash course in how Hollywood operates behind the scenes. "I never understood who all those people are behind the actors!" she said, as her studio publicist hovered nearby. "When you see them on the red carpet on TV, you go, 'Why does that person need such a large entourage?' And then you realize that every single person there has a role to play. So all that is very exciting to see."

Next up for Nyong'o is a role as a flight attendant in the Liam Neeson thriller Non-Stop ("It was the perfect antidote" to 12 Years, she said), but in the meantime, the Brooklyn resident is spending plenty of time in Los Angeles, gracing the red carpet at awards shows and taking meetings. She still goes agog recalling a recent two-day whirlwind of press obligations that introduced her to Harrison Ford, Oprah Winfrey, Julia Roberts, and Forest Whitaker in short order. "I just caved in! It was too much," she said. "I'm living in a state of shock."