You Only Have to Wait 2 More Years for Mad Max: Fury Road
It will come out on 5/15/15, to be exact.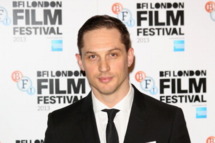 Everyone's favorite Australian post-apocalyptic franchise (that's a thing, right?) is making a comeback, along with George Miller. Deadline reports that the rebooted Mad Max: Fury Road will be released May 15, 2015, with its original director at the helm. By then, it will have been 30 years since Mad Max Beyond Thunderdome was released — it was preceded by the original Mad Max in 1979 and The Road Warrior in 1981. Mel Gibson will also be back for the 3-D reunion, though not in the title role. That honor is going to none other than Tom Hardy, who we can only hope finds just as obscure an inspiration for his accent as he did for Bain. Nicholas Hoult and Charlize Theron round out the cast of exceedingly good looking non-Aussies.