Monty Python Reunion: 1 Live Show in London
With a mix of old and new material.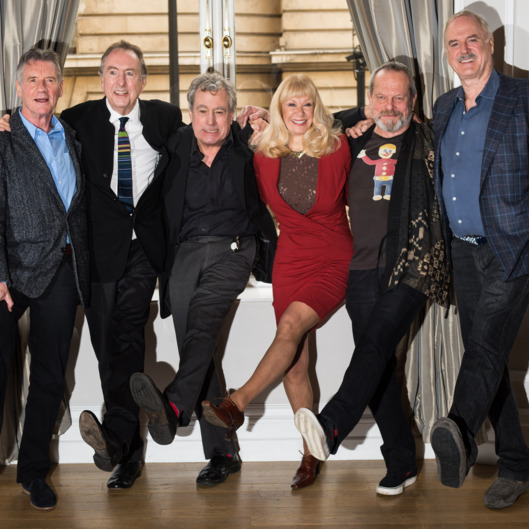 News broke earlier this week that a Monty Python reunion was nigh, but now there are specifics: The five surviving members will perform a live, one-time stage show in London on July 1, they announced at a press conference. The show will include both old and new material — "comedy, pathos, music, and a tiny piece of ancient sex," according to Eric Idle — including new animations from Terry Gilliam and choreography by Arlene Phillips (who choreographed The Meaning of Life). John Cleese says silly walks are out of the question on account of his artificial hip and knee, but other classic sketches are on the table. Ironically, this now means some people are expecting the Spanish Inquisition.