Morrissey to Release Lou Reed Tribute Cover
"Satellite of Love."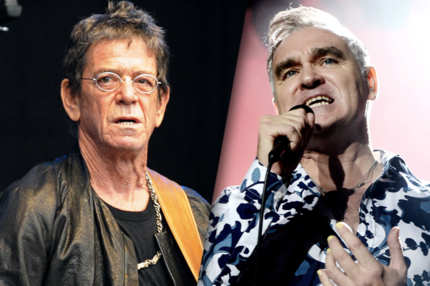 It was announced today that Morrissey will release a live cover of Lou Reed's "Satellite of Love" as a tribute to Reed's passing. (Listen to the original below.) The song was recorded in Las Vegas on November 25, 2011. It will come out on December 3, in conjunction with the U.S. release of Morrissey's autobiography, Morrissey. Upon originally hearing the news, Morrissey had this to say about Reed: "He has been there all of my life. He will always be pressed to my heart. Thank God for those, like Lou, who move within their own laws, otherwise imagine how dull the world would be."