Mount Everest–Set Drama on Its Way
About mountain climbers with secrets.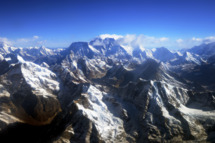 Fox is developing a mini-series called Everest, according to Deadline. The show is a scripted drama about a group of climbers scaling, yes, Mount Everest, although some have perhaps darker motives than simply "because it's there." The show is designed to be a ten-episode series that could be renewed for additional cycles. Kilimanjaro, anyone?