NBC Buys Kate Walsh's Bad Judge Pilot
Another presenter at Bad Career Day.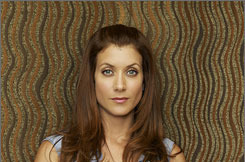 Sending Judge Judy into a frantic search for a new title for her sexual memoirs, NBC finally snatched up Kate Walsh's Bad Judge single-camera comedy, ordering a pilot from Will Ferrell and Adam McKay's Gary Sanchez Productions. Based on an idea from producer Anne Heche, the show follows Walsh as a "hard-living, sexually unapologetic" woman who "plays with the law" while working as a U.S. Criminal Court judge. We're hoping the "bad" part refers mostly to sexy victimless crimes rather than naughty arson or steamy vehicular homicide, but you never know.