Netflix Is Bringing Back The Killing
For six more episodes.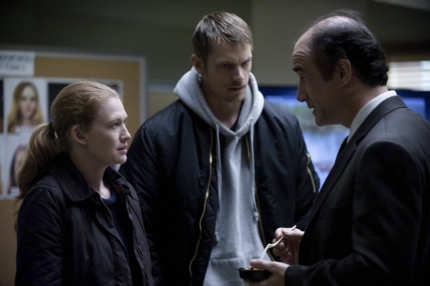 Netflix is bringing back The Killing for a six-episode fourth season, the streaming service announced this evening, and executive producer Veena Sud and stars Mireille Enos and Joel Kinnaman will all be back. No word yet on the plot of this new season, but The Killing's history of being canceled and uncanceled is substantially more interesting than the actual content of the series. That content, of course, is 20 percent chewing, 20 percent sweaters, 20 percent red herrings, 20 percent sex crimes, 10 percent atmospheric shots of rainy exteriors, 5 percent atmospheric shots of danky dark interiors, 4 percent crime-solving, and 1 percent Bockmail.