One of USA's Punny Shows Got the Axe
Goodbye, <em>Necessary Roughness</em>.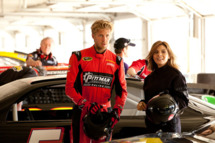 Sure, USA's shows seem like they're all the same with their formulaic titles and their never-ending runs. Unfortunately, all is not rosy in the land of Suits (the one about lawyers who dress well) and Psych (the one about a detective who only pretends to have special powers). News broke Tuesday that Necessary Roughness (the one about the counselor who works with football players) has been canceled. Yes, yes, it's all very sad. But dry your tears and remember that this leaves room for the network to finally pick up on our idea for Just Desserts!