Elizabeth Olsen Is the Latest Actress With a Fake Incest Problem
Aaron Taylor-Johnson plays her husband in <em>Godzilla</em> and her brother in <em>Avengers 2</em>.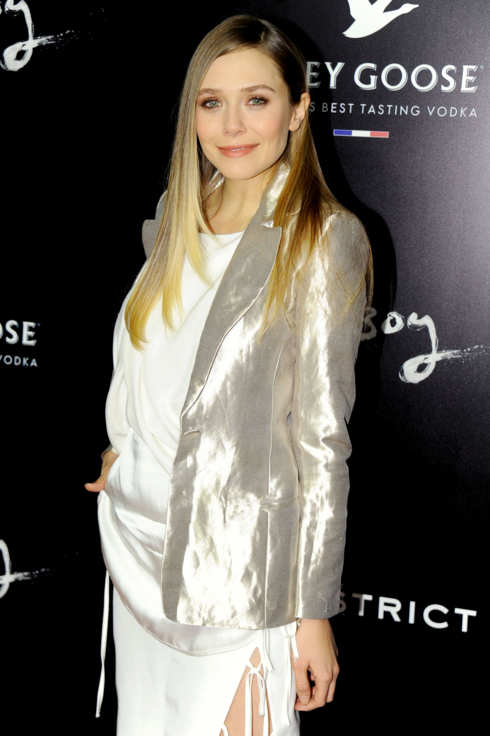 Shailene Woodley and Ansel Elgort aren't the only young actors with an onscreen incest problem (Elgort plays Woodley's brother in Divergent and her boyfriend in The Fault in Our Stars). There's also Elizabeth Olsen and Aaron Taylor-Johnson, who are husband and wife in Godzilla and siblings in Avengers 2. Olsen seemed tickled when we brought this up to her at the Cinema Society premiere of Oldboy last night. "Yes! It's weird, isn't it?" she said. "I think Aaron and I joked about it. We were just talking on the phone — because he's in Canada — but we just think it's hilarious." For what it's worth, she added, they didn't really get to work together much in Godzilla. "We're together at one point, and then we're separated, and then the goal is to get back together." Nice try: still (fake) incest.