Rob Thomas Is Developing a Zombie Med Student Show
Also, she solves crimes.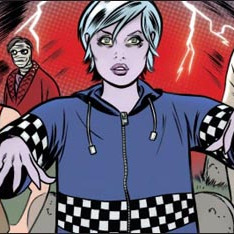 Deadline reports that after finishing up the Veronica Mars movie, Rob Thomas is moving on to work with the film's co-writer Diana Ruggiero to develop iZombie for the CW. Based on a Vertigo comic book of the same name, it will tell the story of a med student who becomes a zombie and takes a job in the coroner's office to access the brains; when she eats the brains, she learns the dead person's memories, allowing her to solve their homicide cases. It's kind of like Tru Calling, but instead of Zach Galifianakis, there's brain-eating.