Robert Pattinson Joins Lost City of Z
With Benedict Cumberbatch.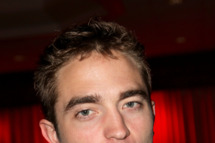 No word on his role, but it sure seems like he would play the son to Benedict Cumberbatch's Colonel Fawcett. (James Gray of Two Lovers will direct.) All of Tumblr's favorite men, lost in the Amazon. It is almost too much to bear.