Are You Ready to See Ron Burgundy Host SportsCenter?
It'll happen next month.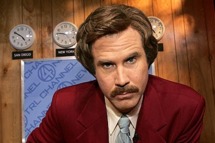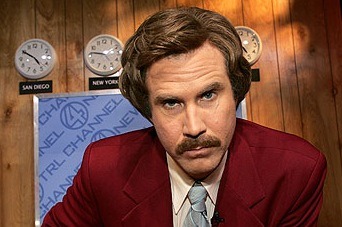 Boy, Will Ferrell sure likes dressing up as Ron Burgundy! Not only did he shoot 70 (!) car ads as the San Diego newsman, he then touted Let Me Off at the Top!, his upcoming autobiography, in a video for readers across the pond. Now get ready to see the legend in action on ESPN, where, The Wrap writes, Ferrell will host the 6 p.m. SportsCenter on December 6 — as Burgundy, naturally. Expect plenty of TelePrompTer jokes.