See Cameron Diaz As Annie's Miss Hannigan
Complete with "HBomb" nameplate necklace.
"I want you to meet someone. Her name is Ms. Hannigan. She ain't nice and she ain't pretty," Cameron Diaz tweeted alongside a selfie of her in full Miss Hannigan attire — not quite the Depression-era garb worn by her predecessor, Carol Burnett. Cameron's Hannigan is dressed in jorts and wears a nameplate chain reading "HBomb," and she plans to destroy the childhoods of fictional orphans and and the childhood memories of real-life bloggers.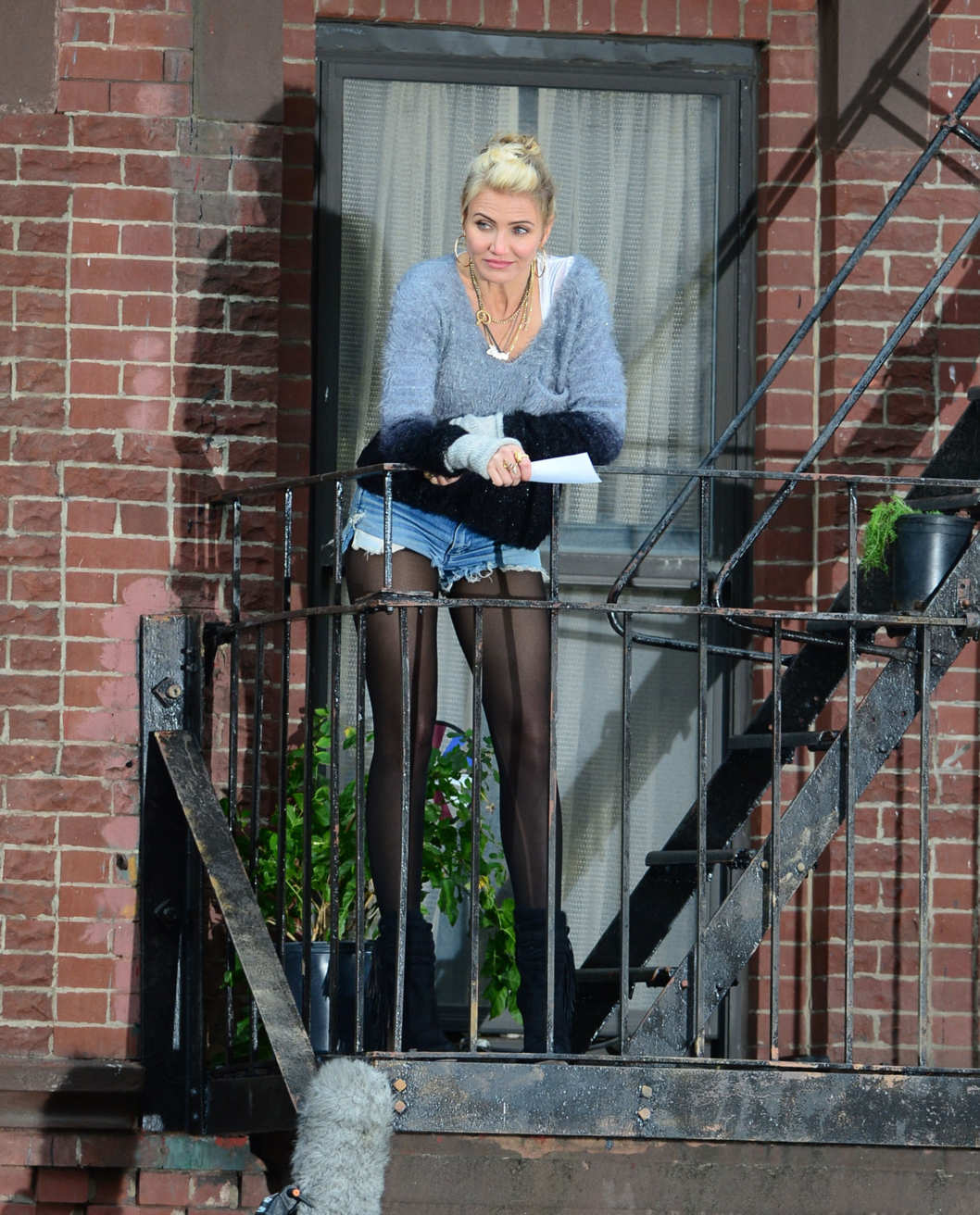 I want you to meet someone. Her name is Ms.Hannigan. She ain't nice and she ain't pretty. #Annie pic.twitter.com/yRATzM6Oai

— Cameron (@CameronDiaz) November 12, 2013