Party Lines Slideshow: The SNL Cast on JFK Conspiracy Theories, Ed Norton on Jonah Hill, and More
"I've never been a conspiracist."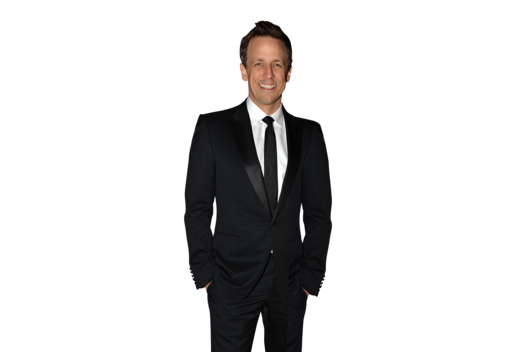 Every year, the SNL crew assembles for the American Museum of Natural History Gala (boss Lorne Michaels is a gala chairman). This time around, because it took place the night before the 50th anniversary of JFK's assassination, we asked a handful of the castmembers if they were conspiracy theorists. Seth Meyers was the only person who said he was not. "I like to just believe the reported story because it's so much easier than having to do any digging as to whether or not it's the truth," he said. "I've never been a conspiracist. I guess conspiracy theorist. I combined the two into conspiracist." Find out what Taran Killam and Bobby Moynihan had to say about it. Plus, Kate McKinnon on roaches and recent host Ed Norton on that time Jonah Hill made him feel safe among sharks.
BEGIN SLIDESHOW