10 Pop-Culture Questions Answered by Vulture This Week
#TEAMGALE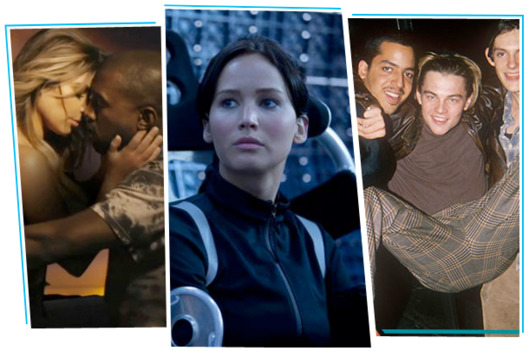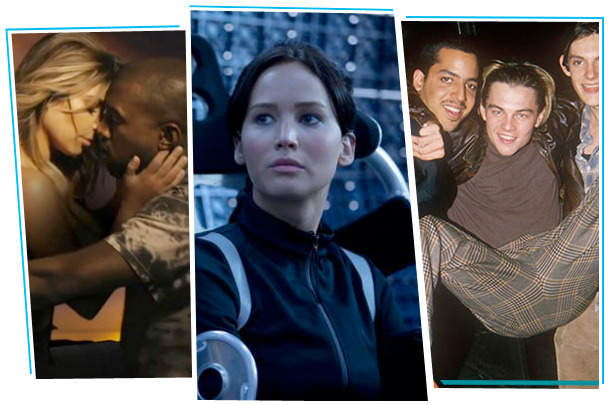 Every week, Vulture faces the big, important questions in entertainment and comes to some creative conclusions. This week, we prepped you for the opening of Catching Fire, looked back on 1998, and made a case for why Taylor Swift is queen of pop. You may have read some of these stories below, but you certainly didn't read them all. We forgive you.
Q: Is Catching Fire better than the first one?
A: YES. Everyone agrees, including David Edelstein. Best of all, you won't feel nauseated by the shaky camerawork this time around. (Also: #TEAMGALE)
Q: I've forgotten about all the plot points since the first movie. Can you catch me up?
A: We have a handy primer as well as mnemonic devices to help you remember all of those names before you pack into the theaters this weekend. But if you already know everything there is to know about Catching Fire, then you should test your knowledge with our superfan quiz. May the odds be ever in your favor. 
Q: What was so great about 1998?
A: We admit, there were some bad one-hit wonders that year. But there were also some great celebrity couples, scandals, and the cultural tidal wave that was Titanic/Leonardo DiCaprio. 
Q: What were some other good moments?
A: We talked to James Van Der Beek about his meteoric rise, a Friends writer about how they paired of Monica and Chandler, a photographer on how he captured an iconic Leo snapshot, and The Real World: Seattle's Irene reflects on her year on the show. 
Q: Speaking of the nineties, Seinfeld was the worst.
A: No quiz for you!
Q: Does the MoMA have a woman problem?
A: It has and it still does. By Jerry Saltz's count, only 8 percent of the work of the museum's permanent collection on display is made by female artists. 
Q: Everyone keeps talking about the battle between Lady Gaga and Katy Perry, but what about Taylor Swift?
A: Jody Rosen makes the case for why T. Swizzle is the reigning queen of pop. 
Q: I'm so sick of hearing about Lady Gaga. Why is she still relevant?
A: America seems to be over La Gaga. Her album sales fell short of her (admittedly high) standards. But more unfortunate, the album is her weakest offering yet. Rosen writes, "In short, I'm not convinced that ARTPOP holds many hits. That's bad news indeed for Lady Gaga's imperial designs, but it may not be the worst thing for her artpop, lowercase, going forward."
Q: What's going on with Kanye?
A: Yeezy is just doin' Yeezy (and Kim). He just released the music video for "Bound 2," featuring his topless wifey riding on a motorcycle through green-screened Amurrica. Meanwhile, he performed at Barclay's in Brooklyn this week. Thankfully they managed to fix the 60-foot screen, which, according to Jody Rosen, was "only the most spectacular part of the spectacle." 
Q: Does Oliver Stone's JFK still hold up?
A: We might not be in the thrall of conspiracy theorists anymore, but the movie's sensibility is still compelling. Bilge Ebiri writes, "Stone's frantic accusations ... may come off as totally paranoid, but it's a paranoia we understand, and maybe even share. The more our culture sees the death of Kennedy as a symbol of where it all went wrong, the more we might feel like it should have been a conspiracy. Perhaps because of the inherent asymmetry of the Kennedy assassination: the idea that one nut could take away so much from an entire country."