American Hustle Tops New York Film Critics Circle Awards
Jennifer Lawrence and Jared Leto win respective supporting acting categories.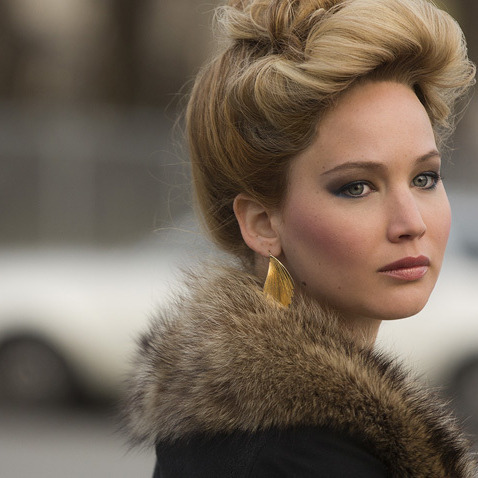 This afternoon, the New York Film Critics Circle gathered to pick their annual list of best movies and performances. Last year, Zero Dark Thirty won best picture. This year, that honor went to David O. Russell's American Hustle. Other notables include Steve McQueen for best director (12 Years a Slave), Jared Leto for supporting actor (Dallas Buyers Club), and Jennifer Lawrence for her appearance on Letterman where she talked about poop supporting actress in American Hustle. According to our critic David Edelstein, who is one of the NYFCC's members, the final vote for Best Picture resulted in a rare tie-breaker. NYFCC by-laws prevent the actual numbers from being released, but Edelstein said there was a strong American Hustle camp and a strong 12 Years a Slave camp (reflected in McQueen's best director win), and that the vote was remarkably close, with some members expressing "visible dismay" when the final number was tallied. (For his part, Edelstein was "dismayed at the ease with which Cate Blanchett's phony baloney performance [in Blue Jasmine] was recognized.") Read the full list of winners below and update for very premature Oscar bracket accordingly.
BEST PICTURE: American Hustle
BEST DIRECTOR: Steve McQueen, 12 Years a Slave
BEST ACTOR: Robert Redford, All Is Lost
BEST ACTRESS: Cate Blanchett, Blue Jasmine
BEST SUPPORTING ACTRESS: Jennifer Lawrence, American Hustle
BEST SUPPORTING ACTOR: Jared Leto, Dallas Buyers Club
BEST FOREIGN LANGUAGE FILM: Blue Is the Warmest Color
BEST ANIMATED FILM: The Wind Rises
BEST SCREENPLAY: American Hustle
SPECIAL AWARD: Frederick Wiseman
BEST CINEMATOGRAPHY: Bruno Delbonnel, Inside Llewyn Davis
BEST FIRST FILM: Fruitvale Station
BEST NON-FICTION FILM (DOCUMENTARY): Stories We Tell