Hobbit Sequel Beats Anchorman Sequel at Pre-Christmas Box Office
Nerdy bros outspent slightly less nerdy bros.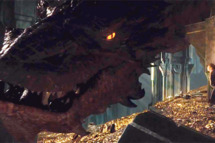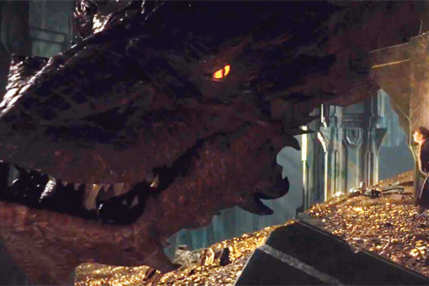 Having brought in $35.5 million domestically, The Hobbit: The Desolation of Smaug took first place at the box office for the second weekend in a row, bringing its worldwide cumulative haul to $403.8 million. Meanwhile, slightly less nerdy bros gave Anchorman 2 a $26.8 million debut — just $2 million shy of the original's opening weekend. As of Sunday afternoon, the newly widely released American Hustle was tied with the now five-week-old animated Frozen for third place with $19.1 each, though we're sure one will eek out a lead eventually. (Frozen's cumulative earnings are now at about $161 million.) Finally, Disney's Saving Mr. Banks (starring Tom Hanks as Walt himself) opened in fifth place with $9.2 million. And now it's time to gear up for the crucial post-Christmas tally.