Everything Ben Affleck Knows About Directing, He Learned From Gigli
"All that rubbed off on me when I shot <em>The Town</em>."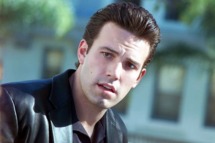 Or so he tells Playboy: "Gigli's where I learned to direct. Martin Brest ... is a great director who understands how to help an actor. The love he had for what he was doing, the care he took with the performances and the way he made it about the story and the actors rather than imposing some sort of artifice or style on top of it — all that rubbed off on me when I shot The Town." If you liked The Town, you have to stop making fun of Gigli now.