Beyoncé Sold 828,773 Albums in Three Days
Internationally.
Error 503 Service Unavailable
Service Unavailable
Guru Meditation:
XID: 643262680
---
Varnish cache server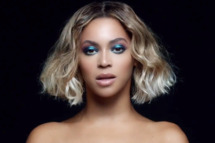 The 828,773 is for international sales (her U.S. figure was 617, 213), and it is an iTunes record. For those of you interested in math: 828,773 x $15.99 = $13,252,080.27. In three days. Merry Christmas to Beyoncé and Columbia Records.