Billy Joel Will Play MSG Concerts in Perpetuity
Once a month for as long as there's demand, he says.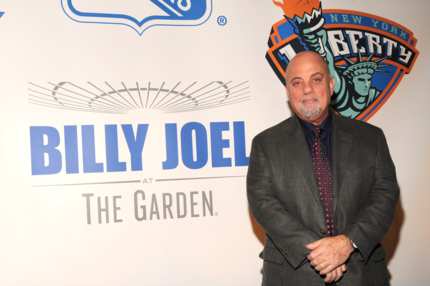 Billy Joel has announced that he's setting up shop at Madison Square Garden for the foreseeable future. He'll play "a show a month at the Garden for as long as there's demand," he said this morning at a press conference. Joel already has sold-out concerts scheduled for January 27, February 3, March 21, and April 18, with tickets for his May 9 birthday show not yet for sale, plus he's playing at the Barclays Center on New Year's Eve. That's a lot of Billy Joel, America! MSG is calling Joel their fourth franchise, along with the Knicks, the Rangers, and the Liberty, but given how those teams are doing — the Knicks are 3-13, the Rangers 14-14, and the Liberty ended their last season 11-23 — that's maybe not the association they want to make.