Carly Rae Jepsen to Join Broadway's Cinderella
Alongside Fran Drescher.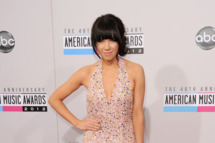 Enthrall me maybe? Invite me to the Prince's ball please maybe? Sentient mice sewed my dress, so check out the staircase where I took that fall maybe? Whichever wordplay delights you most, the important part is Carly Rae Jepsen will be taking over for Laura Osnes as Broadway's Cinderella starting February 4. Jepsen's twelve-week gig will coincide with Fran Drescher's performance as the production's new evil stepmother, which is only slightly less exciting than if they somehow transmogrified an actual pumpkin into a carriage during every live show.