Drake Bows Out of Grammy Nominations Concert
Due to "scheduling complications."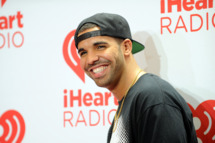 So which intern is in charge of Drake's Google Calendars? He or she has some explaining to do, now Drake has had to bail on tomorrow's Grammy Nominations Concert in L.A. Good going, guys. Drake's rep issued an apology via TMZ, citing Drake's ongoing Would You Like A Tour? commitments without giving a specific reason for his absence. Poor guy. As if he didn't have enough to sigh about whilst staring out a penthouse window.