Duck Dynasty's Phil Robertson Suspended After Homophobic Comments
Or put on "indefinite" hiatus, rather.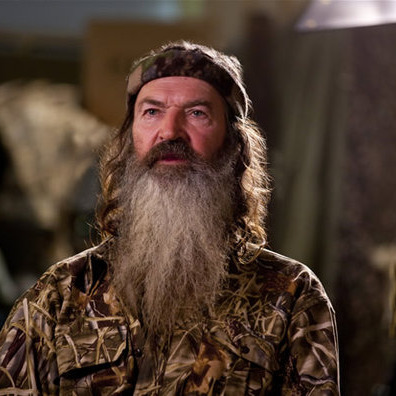 The problem with reality TV is that real people often think and say a lot of real crazy stuff. To wit, Duck Dynasty's bearded patriarch Phil Robertson has been put on "indefinite hiatus" from his hit show in the aftermath of homophobic comments he made to GQ. "His personal views in no way reflect those of A+E Networks, who have always been strong supporters and champions of the LGBT community. The network has placed Phil under hiatus from filming indefinitely," A+E said in a statement. The LGBT community: just one of many communities who don't like being compared to terrorists or people who have sex with animals.