Hugh Jackman in Talks to Play Blackbeard
Peter Pan's antagonist.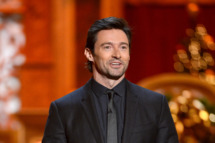 Variety reports that Hugh Jackman is in negotiations to play Blackbeard in Joe Wright's upcoming Peter Pan movie, Pan. This comes after Javier Bardem passed on the role, which is probably for the best, just in terms of future-kid nightmare prevention. The idea is that Blackbeard will be the main bad guy, with Hook playing Pan's friend (for now ... ). No word on whether part of the negotiations involved Jackman asking if they could change the character's name to Blackmuttonchops.