Joseph Gordon-Levitt Wants In on Sandman
Meet your potential Dream King.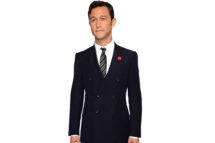 Robin, Johnny in Sin City: A Dame to Kill For, possibly Ant-Man, now the Lord of Dreams: JGL is straight snatching those comic book roles. According to Deadline, Joseph Gordon-Levitt is hoping to produce, as well as possibly direct and star in, the film adaptation of Neil Gaiman's Sandman series. Between his experience with graphic-novel films and the critical success of Don Jon, this seems like a match made in some kind of reality-consuming dream vortex.