Kimye, Miley Among This Year's Most Fascinating
According to Barbara Walters and her ridiculous list.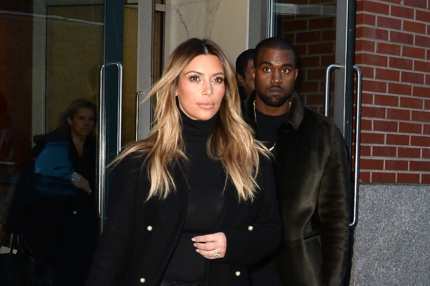 Barbara Walters has announced nine of her ten most fascinating people of 2013, and it follows the conventions of all previous  incarnations of said list: Pope Francis and Edward Snowden provide real-news credibility; Miley Cyrus, Kim Kardashian, and Kanye West for tabloid jazziness; Jennifer Lawrence and the stars of Duck Dynasty for pop relevance. Long-distance swimmer Diana Nyad takes this year's athlete spot; ABC's Robin Roberts is in the human-interest section; and royal baby Prince George is the Required British Person. Perhaps no one was all that fascinating this year, given how many repeats this list includes: Miley Cyrus was one of Walters's most fascinating people in 2008, Kanye in 2005, the Kardashian family in general in 2011, and Baby George's father, mother, and aunt have all made the cut (in 1997, 2010, and 2011, respectively). Notably absent from the list thus far is a politician, so were you the betting type, bet on that for the tenth spot.