Lifetime Making a Top of the Morning Movie
About <em>Today</em> vs. <em>Good Morning America </em>vs. Our Shared Humanity.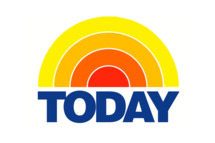 Lifetime is going to make a TV movie of Brian Stelter's morning news exposé Top of the Morning, TV Newser reports. The book describes the ratings (and also the spiritual) battle between Good Morning America and Today, and paints a pretty unflattering portrait of the latter's "Operation Bambi," the strategy to get Ann Curry fired. The book itself is sort of a weird read, but the story is dazzlingly vicious and borderline operatic. Begin brainstorming fictional Matt Lauers and Al Rokers now.