Rob Huebel to Star in IFC's American Storage
Based on a 2006 short film.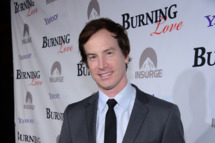 In a move anyone familiar with his oeuvre can get behind, Childrens Hospital's Rob Huebel has joined American Storage as an "eccentric man" living in a storage unit. Newbie John Karna will play the storage facility employee who discovers Huebel's makeshift pad. How has this never actually happened on Storage Wars? Has it? The premise of this show might be the most satisfying and logical extension of American television today.