See the First Image of David Fincher's Gone Girl
Featuring Ben Affleck as Nick Dunne.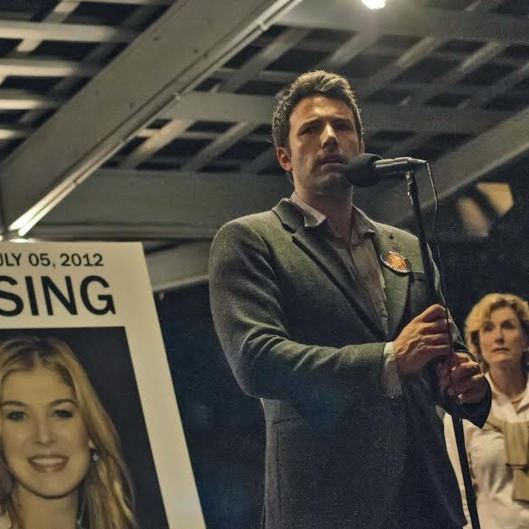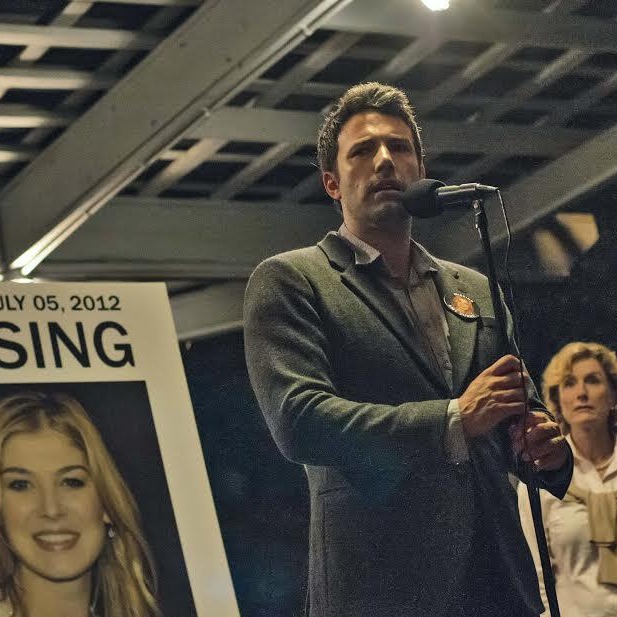 Twentieth Century Fox released a still photo from the film adaptation of Gillian Flynn's Gone Girl on Friday night. Ben Affleck is pictured as Nick Dunne in the midst of a press conference. He's standing in front of a missing-person poster featuring Rosamund Pike — or his wife, Amy Dunne, as she'll be known in the movie. If you read the book, you know what the people watching him are thinking. If you didn't, we suggest you stay away from the Internet until October.