Smaug Tops Snowy Weekend Box Office
Though sales were a little slow overall.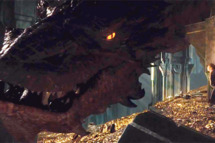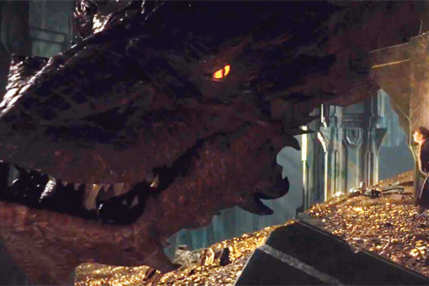 Snow storms hit at least 23 states this weekend, making it difficult for some Americans to spend as much money in theaters as they — and the studios — had planned. Still, attendance was up from this time last year, with The Hobbit: The Desolation of Smaug attracting the biggest audience. The second installment of Peter Jackson's trilogy debuted with $73.7 million — thirteen percent less than the last Hobbit film, An Unexpected Journey. Disney's topically titled Frozen, now in its third week, took second place with $22.2 million, bringing its domestic tally to $164.4 million. Another newcomer, Tyler Perry's A Madea Christmas, failed to do as well as its predecessors: The movie came in at third place with only $16.16 million, though it could take in more as the actual holiday approaches. Rounding out the top five were four-week-old The Hunger Games: Catching Fire, which earned $13.15 million this weekend for a $357 million North American total, and six-week-old Thor: The Dark World, which hung on with $2.7 million for the weekend, bringing it to a domestic total of $198.1 million.