Tosh.0 Gets Renewed for Three More Seasons
Through season eight.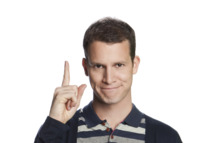 Comedy Central is granting Tosh.0 three more seasons — sending it all the way through its eighth season in 2016. Will there even be an Internet then to scour in order to find the videos that serve as Daniel Tosh's bread and butter? Who even knows.