Tumblr's Most Reblogged Stars of 2013 Are Very Niche, Very British
Cumberbatch and Lawrence, sure. But Kaya Scodelario? Tyler Hoechlin?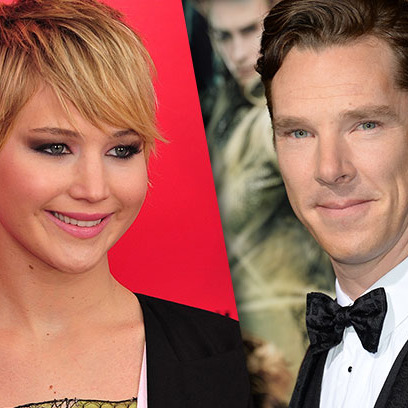 Tumblr just released a year-end list of their most reblogged actors and actresses, and it reads not only like a list of the Internet's most-beloved celebs (Poehler! Hiddleston!), but also like a list of TV shows that teenagers love. What works best on Tumblr is the visual (a.k.a. GIFs), thus the most reblogged are the ones who either charm us with their one-liners or appear on TV shows that inspire a younger crowd's immense fandom. Like Supernatural: Stars Jensen Ackles, Jared Padalecki, and Misha Collins appear on the lists. So does most of Teen Wolf (Dylan O'Brien, Tyler Hoechlin, Daniel Sharman, Tyler Posey, and Crystal Reed) and Glee. Other stars who "do well" on Tumblr include actors from Doctor Who (Jenna Louise Coleman, David Tennant, and Karen Gillan) and other Brits (Martin Freeman, Emma Watson, Kaya Scodelario, and Tom Hiddleston). As far as wider known A-listers go, Benedict Cumberbatch and Jennifer Lawrence are at the top, while Chris Pine, Johnny Depp, Chris Hemsworth, Anne Hathaway, Leonardo DiCaprio, and Zooey Deschanel appear further down on their respective lists.