Sorry, You Won't Be Able to Binge-Watch Netflix's First Original Children's Series
Kids don't binge-watch, they repeat-watch.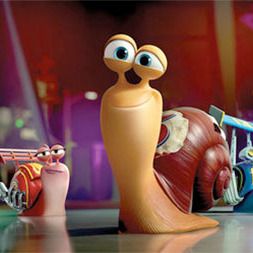 Netflix isn't only paying attention to us, they're paying attention to our kids. While they let us go binge-crazy with Arrested Development and Orange Is the New Black, their first original children's programing, Turbo: F.A.S.T., will not follow the same structure. Netflix will release five episodes on Christmas Eve and then other batches of episodes (that they call "pods") "around future holidays." Those holidays remain to be determined, but you can bet they'll be watching their first batch to see just how well it does.
The New York Times previously took a look at kids' viewing habits and found that due to reliance on convenience-watching (a.k.a. DVRs and streaming) they rarely noticed any release schedule — let alone one that encouraged binge-watching: "When children are enamored of a show (or, more specifically, a character) they want to watch the same episode over and over and learn every detail. Instead of binge viewing as their parents do, they déjà view." And other than the occasional TV recapper, adult TV streamers don't like to re-watch televison — but their children do: "For younger children, re-watching involves learning — shows for preschoolers are the ones re-watched most by families that subscribe to Netflix. For older children, it involves enjoying the humor in specific episodes."