Aaron Paul and Bill Murray Hung Out at a Kings of Leon Concert
Oh, and Rob Thomas was there, too.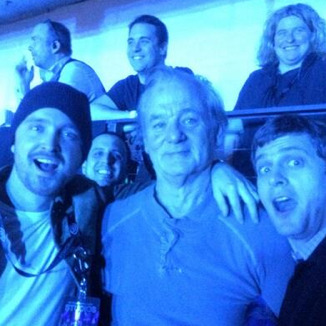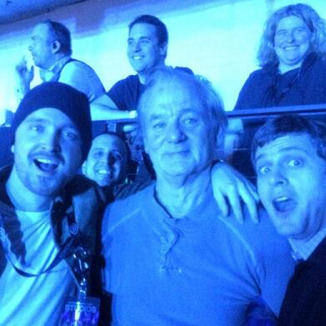 Thus continues the strange tradition of Bill Murray "popping up" in weird places. This one isn't that weird — he was spotted by Breaking Bad's Aaron Paul and Matchbox Twenty's Rob Thomas at a Kings of Leon show in NYC last night. But before approaching, Paul "asked the audience" for Murray-spotting advice:
I'm at Kings of Leon in NYC and Bill Murray is standing behind me. What should I do? Kiss him? Tackle him? Confess my love? #billmurray

— Aaron Paul (@aaronpaul_8) January 31, 2014
And?
Yes. This happened pic.twitter.com/gWXOK2WME3

— Rob Thomas (@ThisIsRobThomas) January 31, 2014
Murray might have also held the honor of being the first person to meet Aaron Paul in the past year who didn't call him a bitch. This is unconfirmed.