Quiz: How Well Do You Know Your Bad January Movies?
Can you guess <em>Paul Blart: Mall Cop</em>, <em>Bio-Dome</em>, or <i>Kangaroo Jack,</i> in four clues or less?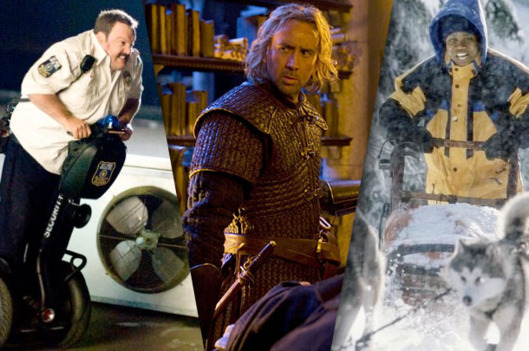 Now that we got the Oscar nominations for all of the classy films out the way, we can focus on the worst part of January cinema: the terrible movies that historically get released every year in this month. For decades, Hollywood has dumped its undesirable projects around now, hoping to score a decent hit out of a junky action or horror movie or fart-filled comedy that works as counterprogramming for the holdover heavy Oscar bait — or a good place to quietly drop a sure bomb. This year is no exception, with movies like I, Frankenstein and The Legend of Hercules. How much of a bad-movie connoisseur are you? Find out with our Bad January Movie Quiz, where you have to identify a horrible January movie from the last twenty years based on a series of increasingly helpful clues. If you think you know it, act quick because time matters. Good luck! We hope you do better than most of these movies did.