Barbarella TV Show Lands at Amazon
Still no word on who's going to play the Queen of the Galaxy.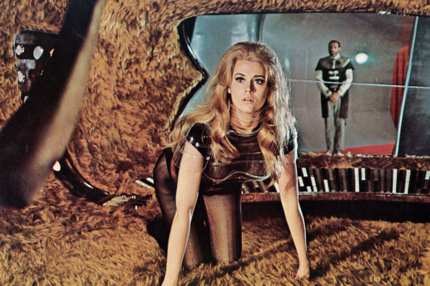 It looks like that Barbarella TV show is moving forward, Deadline reports. The series has landed at Amazon Studios, and now just needs a showrunner and a pilot pickup to become a real show for the streaming service. The pilot script was written by Skyfall's Neal Purvis and Robert Wade, and Nicolas Winding Refn and Martha de Laurentiis (widow of original Barbarella producer Dino De Laurentiis) are among the show's executive producers. The biggest question for the show remains unanswered, though: Who's going to play Barbarella?