Batman vs. Superman Release Date Pushed Way Back
The filmmakers need some extra time to "realize fully their vision."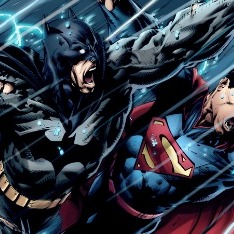 Readjust those countdown clocks, superhero people. The Wrap reports that Warner Bros. has pushed the release date of its Batman-Superman movie from July 17, 2015 to May 6, 2016 — a nearly ten-month delay. According to the studio, the delay is intended to "allow the filmmakers time to realize fully their vision, given the complex visual nature of the story." While Warner Bros. declined to give any less vague reasons for the move, it was sure to point out that prime mid-summer spot formerly occupied by the still unnamed DC Comics film will not go to waste: Joe Wright's Batman Begins-style treatment of Peter Pan will come out on the seventeenth instead. That one is also currently untitled, but that status will probably change before the Batman-Superman project's does.