The Best Frozen Moments From the 2014 Golden Globes
Diddy almost kissing Bono, Jennifer Lawrence double-fisting, Martin Scorsese's karate chop, and more!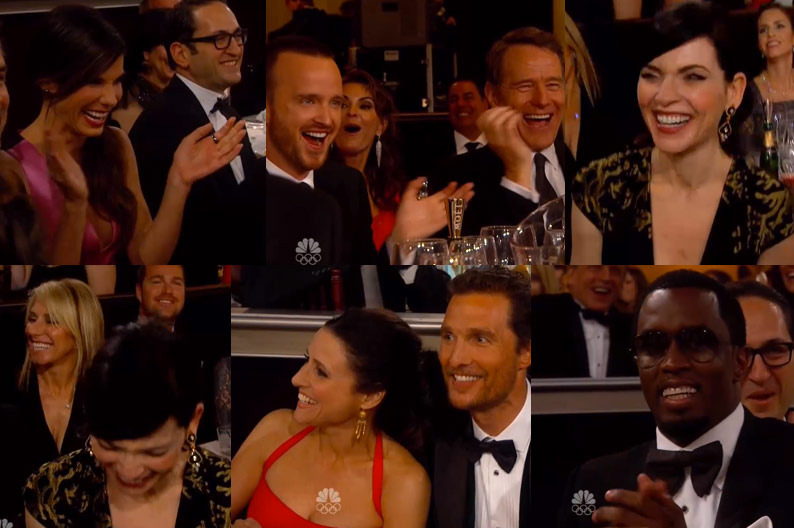 We've told you the winners, shown you the best speeches, looked at the clothes, celebrated Tina and Amy, GIF'd all the fun bits, and picked the highs and lows, but now it's time to look at the little moments between all of that. The weird seating arrangements, silly reaction shots, drunken conversations caught on tape, and that time when two multi-millionaire musicians almost accidentally kissed. See all that and more. It's like shaking Leonardo DiCaprio's hand or hugging Idris Elba, but better.
BEGIN SLIDESHOW